Thursday, 2 December 2021 | Sales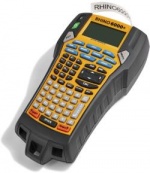 After discontinuing the Rhino 6000 in 2017, Dymo is now re-releasing the improved printer as the "6000+"...
Saturday, 27 March 2021 | Sales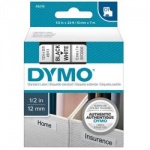 This new bulk pack contains 10 x Dymo 45013...
Wednesday, 16 November 2016 | Admin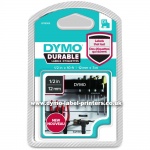 Dymo have released a new range of D1 labels, called "DURABLE". These are a more wear and moisture resistant version of the regular D1 tapes.
Thursday, 24 September 2015 | Sales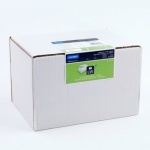 A bulk pack containing 24 rolls of 99012 labels (89x36mm), at a big discount to buying regular 99012's!
Saturday, 19 September 2015 | Sales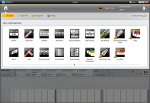 Dymo have released the Dymo ID specifically to work with the XTL range of printers and labels. It allows you to make printing to the XTL300 and XTL500 printers even easier via a PC connection.
Wednesday, 5 November 2014 | Sales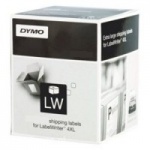 New Product: Dymo S0947420 High Capacity XL Shipping Labels (for 4XL printers only)
These are new "High Yield" labels from Dymo. They are a very similar size to the popular 99014's, but instead of a portrait orientation they are landscape on the roll. This means that they can fit more than twice as many labels on the same sized roll (575 vs 260), and the high yield pack contains two rolls so there actually 1150 vs 260 compared to the 99014's.
Wednesday, 1 October 2014 | Sales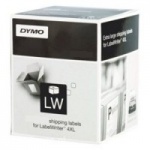 These packs are 3 times the price of 99014's, but contain 4.4 times the number of labels giving a significant saving if you have a 4XL printer.
4 Comments
Tuesday, 12 August 2014 |
Admin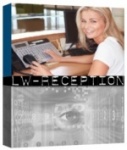 A new low cost Visitor Management System has just been released for Dymo LabelWriter Printers...
Friday, 23 May 2014 | Admin
Dymo have introduced a new range of coloured Vinyl tapes to their industrial/professional Dymo Rhino PRO range...
Friday, 1 March 2013 | Admin
Stock of the mystery 24mm HST products that were allegedly launched nearly 12 months ago have now finally appeared in the supply chain, and we actually have some in our hands!