New Visitor Management Software for Dymo LabelWriters
A new low cost Visitor Management System has just been released for Dymo LabelWriter Printers. This new software is called "LW Reception" and is specifically written for the LabelWriter range of label printers, and is ideal for small to medium sized businesses looking for a way to print professional visitor badges.
The software allows visitors to easily be booked on to site, issued with a badge, and then booked off site when they leave.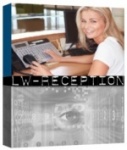 Features
Book visitors in and out of site
Prints professional looking visitors badges
Multiple Visitor/Staff badge designs supplied (custom designs available)
Print a vistiors log, with 'time on site' (useful for contractors)
Quickly switch views between 'Todays visitors' and 'still on site visitors'
In the event of an emergency print a 'fire report' showing all on-site visitors, you can then check them off manually at the fire evacutation rallying point, and show any unaccounted for visitors to the fire safety officer.
Designed specifically for Dymo Labelwriters
Optional: Purchase extra licences to use on multiple PC's (sharing the same visitor database)
The software costs only £99 which is exceedingly cheap compared to most 3rd party systems, and is half the price of the still quite cheap Brother equivalent.
Dymo Label Printers are currently also offering a bundle consisting of the software, a Dymo LabelWriter Turbo labeller, a roll of 300 badges, 20 safety lanyards and 50 name badge holders for only £199. The bundle is the same price as the Brother equivalent, which only includes the software, 12 badge holders and 2 rolls of badges (no lanyards and no printer!).
They are also offering £20 off any LabelWriter when purchasing the software.