3 Comments
Wednesday, 30 June 2021 |
Tech Support
The LabelManager 160 / 210D / 280 labeller can give a "label Jam!" error, which can be caused by a motor stall or stuck cassette label tape [read more]
2 Comments
Friday, 25 June 2021 |
Tech Support
Different tape materials - especially Vinyl - work better with different power levels... [read more]
Monday, 7 June 2021 | Tech Support
Different tape materials - especially Vinyl - work better with different power levels so if you're having print quality issue on your Dymo 4200 printer, try adjusting the power setting [read more...]
54 Comments
Wednesday, 10 March 2021 |
Tech Support
10th March 2021 - Dymo Labelwriters suddenly start printing blank labels with Windows 10... [read more]
5 Comments
Monday, 17 July 2017 |
Tech Support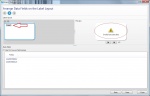 If you receive the error "Barcode data is too long for this barcode type" in the Dymo Label software, or "Invalid barcode data" during import then this is the solution.
Friday, 24 February 2017 | Tech Support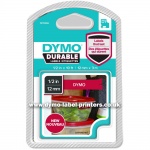 The Durable D1 tapes have a slightly thicker material and on some machines with a low battery or where the temperature is not enough, the may be poor quality print on durable labels even though other D1 tapes seem fine... [more]
10 Comments
Thursday, 1 September 2016 |
Tech Support
Cardscan fix for Mac El Capitan - Latest Dymo software and instructions.
Tuesday, 1 December 2015 | Tech Support
When attempting to run the Dymo Rhino Connect Software you get the message "fatal error: Attempted to read or write protected memory. This is often an indication that other memory is corrupt"
18 Comments
Thursday, 15 October 2015 |
Tech Support
Dymo Labelwriter Label Software Freezes at startup in Windows 8 - This is a known problem, here is the 2 minute fix.
11 Comments
Sunday, 11 October 2015 |
Tech Support
If you get any kind of error that says "Exception has been thrown by the target of an invocation" then the issue is likely a problem with the .NET framework installed on your PC.