Thursday, 6 April 2017 | Dymo Sales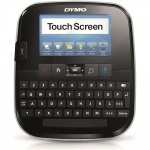 The Dymo LM500TS LabelManager has now been discontinued in the UK/EU. There is no direct replacement.
1 Comment
Saturday, 1 April 2017 |
Dymo Sales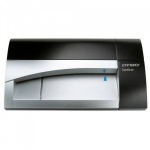 The entire Dymo CardScan range has now been discontinued in the UK/EU, so that includes the Cardscan Personal, Executive and Team.
Friday, 24 February 2017 | Tech Support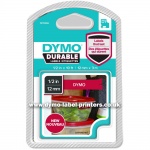 The Durable D1 tapes have a slightly thicker material and on some machines with a low battery or where the temperature is not enough, the may be poor quality print on durable labels even though other D1 tapes seem fine... [more]
Wednesday, 16 November 2016 | Admin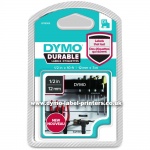 Dymo have released a new range of D1 labels, called "DURABLE". These are a more wear and moisture resistant version of the regular D1 tapes.
Monday, 14 November 2016 | Tech Support
How big is the printable area on the self-laminating tape (S0773860)
19 Comments
Monday, 10 October 2016 |
Tech Support
Latest Mac OS X (12.12 Sierra) driver and software for Dymo LabelWriter Printers - Download here
Tuesday, 4 October 2016 | Tech Support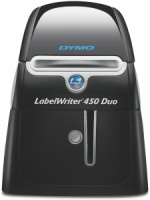 If you are having image quality issues on a LabelWriter DUO printer, please try the following:
Sunday, 4 September 2016 | Dymo Sales
The Dymo cashback promo is starting again this month and running to December 31st.
You can claim 20% cashback on orders between £50 and £99.99, and a whopping 40% cashback on orders between £100 and £500. Any part of the order over £500 would be ignored so that would be a maximum of £200 cashback in total.
9 Comments
Thursday, 1 September 2016 |
Tech Support
Cardscan fix for Mac El Capitan - Latest Dymo software and instructions.
5 Comments
Friday, 10 June 2016 |
Tech Support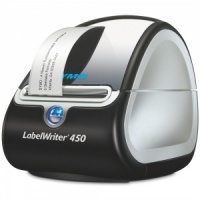 Q) When I try to add an EAN13 barcode to my label it will only let me type in 12 numbers, if I type in 13 it says, "Barcode data is too long for this barcode type" - what is the problem?
A) EAN-13 barcodes are made up of 12 digits plus a single digit checksum, which the Dymo software calculates automatically. If you are using pre-generated barcodes that already include the checksum, then simply leave out the last digit. The Dymo Label Software will then add it back on.