25 Comments
Monday, 10 October 2016 |
Tech Support
Latest Mac OS X (12.12 Sierra) driver and software for Dymo LabelWriter Printers - Download here
14 Comments
Wednesday, 16 December 2015 |
Tech Support
Dymo Label Software 8.5.3 for Windows 7, 8 and 10 (32 and 64bit) for LabelWriters / LabelManagers
6 Comments
Wednesday, 25 November 2015 |
Tech Support
Here is the latest version of the Dymo Label Light software for Plug and Play (PnP) printers
31 Comments
Friday, 16 October 2015 |
Tech Support
Latest Mac OS X driver and software for Dymo LabelWriter Printers - Download here
42 Comments
Friday, 9 October 2015 |
Tech Support
The Dymo PnP printer won't work with the new version of the Mac OS C 10.11 "El Capitan", so you will need to install the Dymo Label Light Software v2.1.1
7 Comments
Thursday, 1 October 2015 |
Tech Support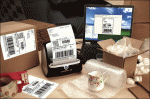 There is a "known issue" where the software will freeze on startup with Windows 10 - here is the simple fix!
5 Comments
Thursday, 20 August 2015 |
Tech Support
The new Rhino 6000 driver for Windows 10 can be downloaded from the drivers page here...
42 Comments
Wednesday, 5 August 2015 |
Tech Support
Dymo release their latest drivers and software for the LabelWriter range, including Win 10 support.
2 Comments
Wednesday, 17 December 2014 |
Tech Support
Starting this introduces a new API - the DYMO Label Framework. It provides a simpler streamlined interface for printing labels.
1 Comment
Tuesday, 9 December 2014 |
Tech Support
The CardScan SDK is CardScans software developer's kit for application developers. The kit consists of documentation, sample programs and dynamic-link libraries for Windows 2000, Windows XP and Windows Vista. It offers access to the same advanced technology to read business cards that CardScan provides to end-users. It also enables 3rd-party applications to read and manipulate CardScan files.