Thursday, 2 December 2021 | Sales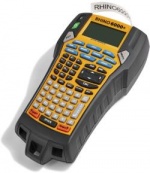 After discontinuing the Rhino 6000 in 2017, Dymo is now re-releasing the improved printer as the "6000+"...
58 Comments
Wednesday, 10 March 2021 |
Tech Support
10th March 2021 - Dymo Labelwriters suddenly start printing blank labels with Windows 10... [read more]
Sunday, 3 April 2016 | Sales
Dymo are currently offering an amazing 50% Cashback on their brand new range of XTL Industrial Label Printers. In order to claim the cashback just order one of the printers between 1st April and 30th June 2016 then claim the cashback via the Dymo website before 15th July 2016...
Friday, 18 September 2015 | Sales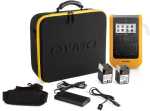 Dymo launches the new DYMO XTL range of printers and labels in the UK
Friday, 2 May 2014 | Admin
Dymo are cutting many of the Vinyl tapes from their industrial (Rhino Pro) range, here are the parts affected...
Wednesday, 1 January 2014 | Admin
Most office equipment manufacturers are announcing price rises from 1st January...
1 Comment
Sunday, 28 April 2013 |
Admin
Labelwriter users in the US have flooded Dymo Endicia's facebook pages with angry messages after it's new policy of requiring activation codes when printing postage using the Endicia "Dymo Stamps" service
Thursday, 11 April 2013 | Admin
Study after study has shown that all other things being equal, customers will buy from suppliers that offer free delivery even if the product is more expensive...
Friday, 1 March 2013 | Admin
Stock of the mystery 24mm HST products that were allegedly launched nearly 12 months ago have now finally appeared in the supply chain, and we actually have some in our hands!
1 Comment
Friday, 25 January 2013 |
Admin
A few retailers have started offering a BOGOF deal on the RhinoPRO 5200 & 6000 kits, which seems like a pretty good deal at first glance.