Dymo Launches Dymo ID software
Dymo have released the Dymo ID specifically to work with the XTL range of printers and labels. It allows you to make printing to the XTL300 and XTL500 printers even easier via a PC connection.
But the interesting thing about the software is that it can be used without the printers when using the new XTL laminated cable wraps supplied in sheet format. Unlike all of the other XTL labels, the sheets are printed in a laser printer. This means that cable wraps can be printed even more quickly for high volume applications.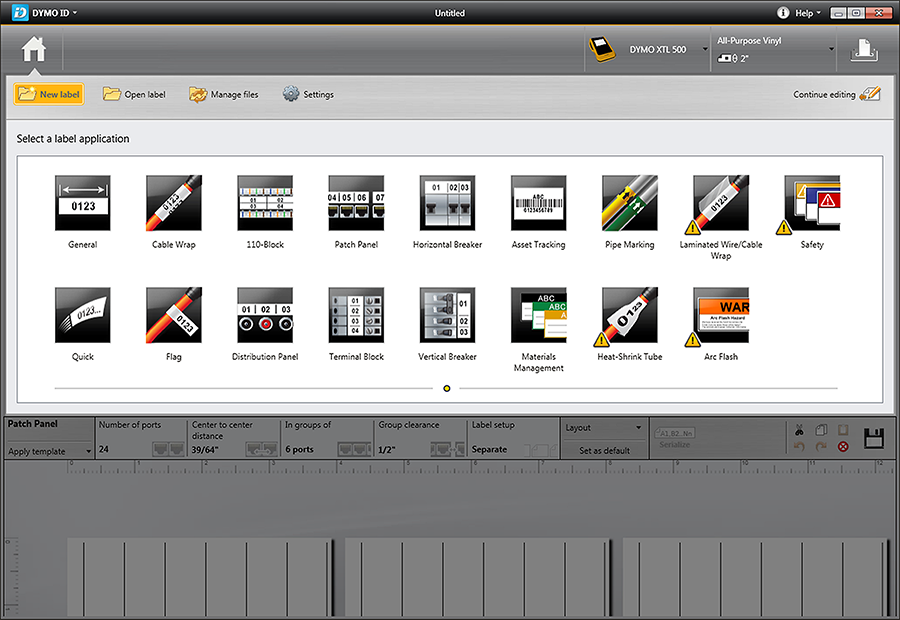 Using DYMO ID is easy thanks to a uniform experience that integrates the same great features found on the XTL™ label maker and packs them into a powerful PC-based software package. Once you've used an XTL label maker, learning to use DYMO ID will be a breeze. Available as a free download from dymo.com, DYMO ID will provide you with the functionality you need to tackle even the most complex labelling.
To download the free software, go here - Dymo ID software for XTL 500 Printer - and click on the download tab