Review: Dymo Labelwriter 4XL Review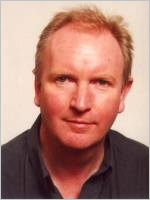 The LabelWriter 4XL is Dymo's newest label writer, a larger version of the popular LabelWriter 450. However, with an extra wide print head, the 4XL is able to tackle extra large shipping labels (up to 105 mm wide) that are too big for standard label writers. This makes it a popular first choice with Ebayers, mailrooms and warehouses.
The width of the print head also allows popular size address labels to be printed in landscape, which means the LabelWriter 4XL can use large capacity 'Hi-Yield' rolls that hold over 1000 labels rather than the 130 or so available in portrait format.
The LabelWriter 4XL uses Dymo's v.8 software, which only takes five to ten minutes to install. Labels are easily fitted by lifting the 4XL's cover and dropping a label roll onto the spool spindle.
Text is inputted into a large, clear screen area, calibrated top and left for easier positioning of copy and visuals.
There are over 60 available label styles and formats, along with a wide variety of fonts, styles and justification options with point sizes that can run right up to 72 point. To supplement standard text, shapes, lines, barcodes, dates and even counters can be all added onto a label.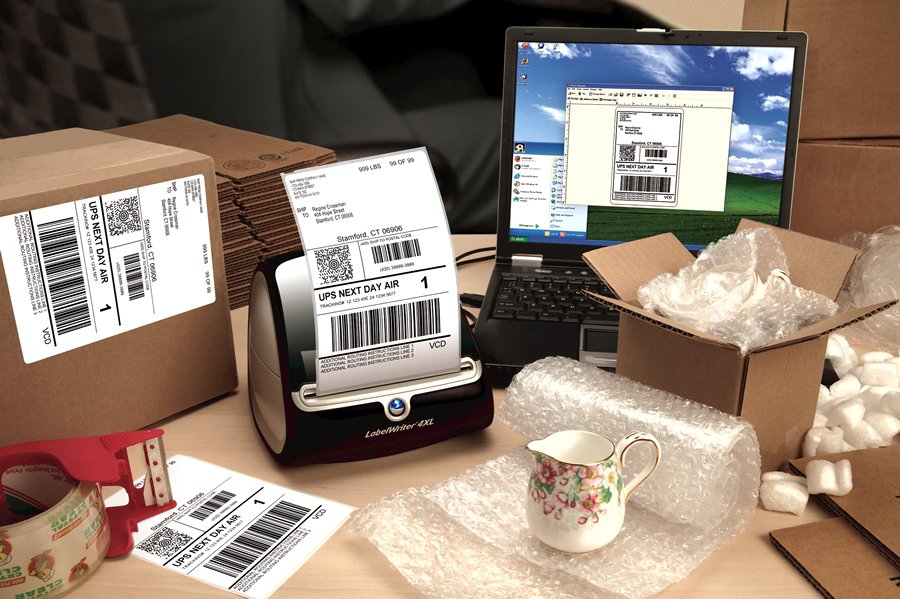 For speed and convenience, regularly mailed addressed can be stored in the Labelwriter's own Address Book or called in from Outlook and other address software. Labels can also be created directly from Word, Excel, Outlook, Quickbooks and other applications, which avoids having to retype information.
The LabelWriter uses thermal printing, which means the only consumables are the labels themselves, and with the 600 x 300 dpi graphics recently improved, the print characters are clear and legible. The 4XL is able to produce an impressive 51 labels per minute.
When not in use the 4XL powers down and goes to sleep, the blue power lamp at the front dimming to show that it is in power conservation mode.
With a footprint of 180x180mm, the 4XL is not too large to sit on your desk, and its sleek black cover and silver sides mean that it will blend elegantly into most office environments.
The Labelwriter 4XL is both PC and Mac compatible and comes with power and USB cables, Dymo's LabelWriter software, a starter roll of 102 x 152mm Extra Large Address Labels, a quick-start guide and a cleaning card.
Conclusion
In any event, it is the wide print head that gives the 4XL its winning edge. Not only is it able to cope with extra large shipping labels, but also Hi-Yield rolls, which can cut per-label costs by half, so making this machine a very economical choice for the office or warehouse.
PROS:
CONS:

---

Extra large labels
Cheaper 'hi-yield' labels
Easy to use
No inks/ribbons

No off button
No colour printing
<img alt="" class="src=" user="" 5-star.gif"="" style="float: left; width: 182px; height: 38px;" data-cke-saved-src="/user/5-star.gif" src="/user/5-star.gif">