Review: Dymo LabelWriter 450 Review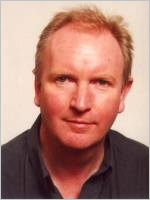 LabelWriter 450 is the most popular of Dymo's label writing range and the deserved market leader in its sector.
It is an entry level printer designed primarily for printing address labels, though it can be used for barcodes, name badges, appointment cards and filing labels. The 600x300 dpi graphics is an improvement over the previous model, so the lettering is clear and legible even when printing in very small text, and the 51 labels per minute print speed is plenty fast enough for most users.
With its sleek glossy cover and silver sides and a footprint of just 100 x 125mm, it is compact and stylishly designed so sits easily on a desktop until needed.
Setting up the LabelWriter 450 is straightforward. Just install the Dymo v.8 software from disk - a five to ten minute process that needs to be carried out before you connect to your computer – then plug in the power and USB cables and you're ready to start. The label spool pulls out easily from beneath the cover and loading the label roll is quick and straightforward.
Dymo LabelWriter with the lid open showing the labels
The LabelWriter 450 takes labels up to 62mm wide, which feed out of a slot at the front of the machine, where a sliding guide helps keeps labels aligned as they come off the roll. If the label roll is not properly in position, the LabelWriter's blue power light at the front of the machine will flash to alert you.
One of its advantages is that the Dymo Labelwriter uses thermal printing onto specially treated labels, so these are the only consumables needed, making it a cost-effective choice. It also means there is no risk of the print cartridge running out just when you're rushing to meet a deadline. The downside to this is that it only prints in black, though that's not unexpected in this price bracket - colour label printers typically start at over £1000.
Currently you are limited to using the range of available Dymo labels, although the range is fairly comprehensive and will be fine for most users. Dymo have, however, stated that they are intending to offer custom sizes and colour pre-printing (ie. you can have your logo or other colour designs printed on the label, and then you put them in your LabelWriter and 'over-print' it with your own text) in the UK soon. This service is available already in the US and allows you to choose the shape, size, and even type of adhesive.
On screen, the software lets you browse through over 60 alternative label styles and layouts before choosing. A wide font range with bold, italic and underline options and a range of clip art icons means that labels can be personalised as desired.
Labels can be created using text straight from Word, Excel, Outlook, QuickBooks and other programs, which will save time retyping. The LabelWriter software also has a built-in address book that can store details of contacts from Outlook or a Mac Address Book.
When not in use, the LabelWriter will go to 'sleep', with the blue power light dimming to show that it is in power conservation mode - but there is no off button so to completely switch it off you need to do it at the wall.
The LabelWriter 450 comes complete with USB and power cables, DYMO LabelWriter labelling software, a starter roll of address labels, User and Quick Start Guides and a cleaning card. It is both PC and Mac compatible.
Conclusion
Whether you want to create just one or a hundred labels, the LabelWriter 450 is a good entry-level printer and very effective tool for the small office and individual use. It's quick and straightforward to use and does away with the need to load sheet labels into your printer, which can be wasteful and time consuming. Its size limits the labels that can be produced, which may make the LabelWriter 4XL the preferred choice, but if standard labels are all you require, go for the LabelWriter 450 because it deserves full marks for its simplicity and versatility.
PROS:
CONS:

---

Reasonable price
Fast printing
Easy to use
No inks/ribbons

No off button
No custom label sizes
No colour printing