Dymo PnP Wireless Part 3 - Using the Dymo Plug and Play Built-in Software
Printing Labels with the Built-In Software
The following diagram shows some of the features available in the software for the Dymo Plug and Play Wireless printer.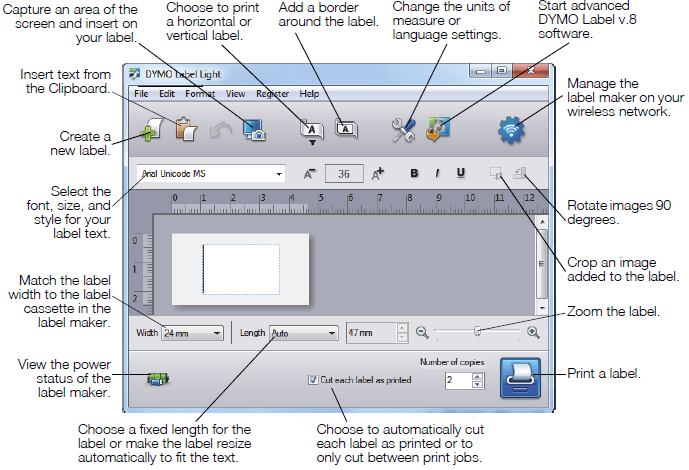 To print your first label:
Click once on the label in the Edit area and type some text.
Click the print button to print the label.
To capture and insert an image from your desktop:
Click the capture button on the toolbar.
Drag the cursor to draw a selection box around the area to capture. The selected area is inserted into your label.
To take advantage of more advanced formatting features, click the download button in the built-in software to download and install DYMO Label™ v.8.5 or later.
Also in this series:
Part 1 "Installing your Dymo Plug and Play Label Printer"
Part 2 "Configuring your Dymo Plug and Play for Wireless Networking"