Friday, 24 February 2017 | Tech Support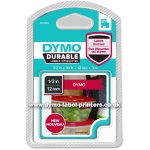 The Durable D1 tapes have a slightly thicker material and on some machines with a low battery or where the temperature is not enough, the may be poor quality print on durable labels even though other D1 tapes seem fine... [more]
Wednesday, 16 November 2016 | Admin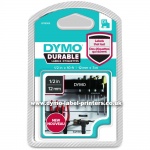 Dymo have released a new range of D1 labels, called "DURABLE". These are a more wear and moisture resistant version of the regular D1 tapes.
Monday, 14 November 2016 | Tech Support
How big is the printable area on the self-laminating tape (S0773860)
14 Comments
Monday, 10 October 2016 |
Tech Support
Latest Mac OS X (12.12 Sierra) driver and software for Dymo LabelWriter Printers - Download here
Tuesday, 4 October 2016 | Tech Support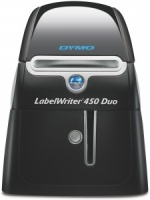 If you are having image quality issues on a LabelWriter DUO printer, please try the following:
Sunday, 4 September 2016 | Dymo Sales
The Dymo cashback promo is starting again this month and running to December 31st.
You can claim 20% cashback on orders between £50 and £99.99, and a whopping 40% cashback on orders between £100 and £500. Any part of the order over £500 would be ignored so that would be a maximum of £200 cashback in total.
6 Comments
Thursday, 1 September 2016 |
Tech Support
Cardscan fix for Mac El Capitan - Latest Dymo software and instructions.
5 Comments
Friday, 10 June 2016 |
Tech Support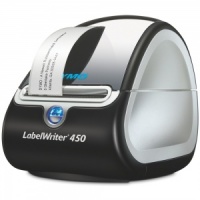 Q) When I try to add an EAN13 barcode to my label it will only let me type in 12 numbers, if I type in 13 it says, "Barcode data is too long for this barcode type" - what is the problem?
A) EAN-13 barcodes are made up of 12 digits plus a single digit checksum, which the Dymo software calculates automatically. If you are using pre-generated barcodes that already include the checksum, then simply leave out the last digit. The Dymo Label Software will then add it back on.
Sunday, 3 April 2016 | Dymo Sales
Dymo are currently offering an amazing 50% Cashback on their brand new range of XTL Industrial Label Printers. In order to claim the cashback just order one of the printers between 1st April and 30th June 2016 then claim the cashback via the Dymo website before 15th July 2016...
Monday, 7 March 2016 | Dymo Sales
If you are in the UK and your Rhino 3000, 5000 or 6000 has developed a faulty outside of the warranty please contact us ASAP for a solution!